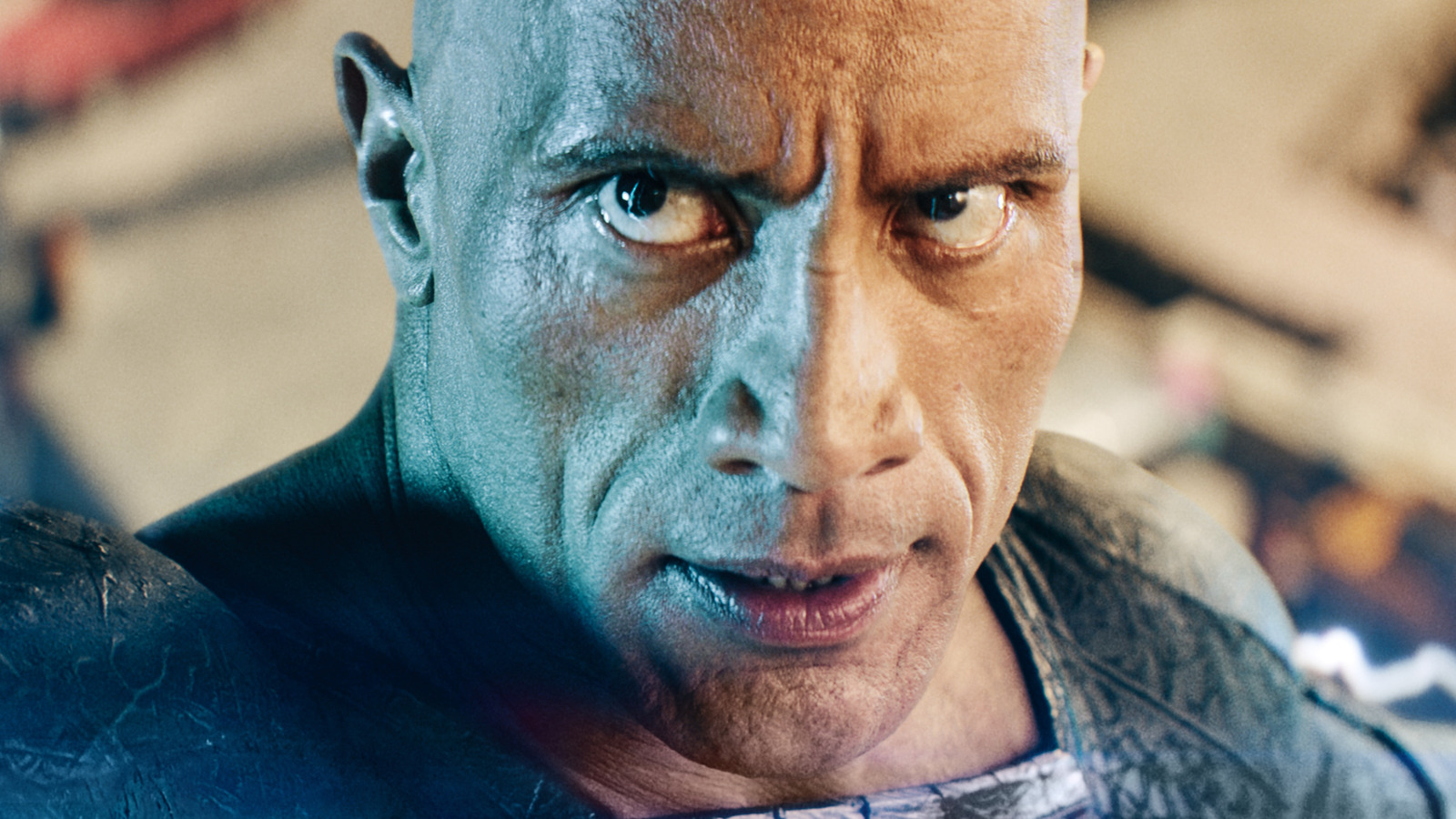 The man playing Teth Adam, aka the titular antihero of "Black Adam," likely needs no introduction. After rising to prominence as WWE superstar The Rock, Dwayne Johnson set his sights on Hollywood, and it wasn't long before he'd conquered the screen. First and foremost, Johnson is a famous (and bankable) action film A-lister. He's starred in the "Fast & Furious" film series, its "Hobbs and Shaw" spinoff, "Southland Tales," "The Mummy" and "Scorpion King" franchise, and the "Jumanji" films. He's also delighted family audiences as the voice of the unforgettable demigod Maui in Disney's "Moana."
He's also carried or appeared in many reboots and remakes, such as "Hercules," "Baywatch," "Jem and the Holograms," the "G.I. Joe" soft reboot "Retaliation," "Race to Witch Mountain," 2008's "Get Smart," the big screen adaptation of Disney's classic "Jungle Cruise" ride, and the action movie based on the arcade classic "Rampage." Other film work includes the comedies "Central Intelligence," "Pain and Gain," "Tooth Fairy," and Netflix's "Red Notice" with Ryan Reynolds and Gal Gadot.
Johnson has also become a power player behind the camera, serving as a producer on many of his own projects, including TV series like the HBO comedy drama "Ballers" and "Young Rock," a roman à clef about his own childhood and youth.