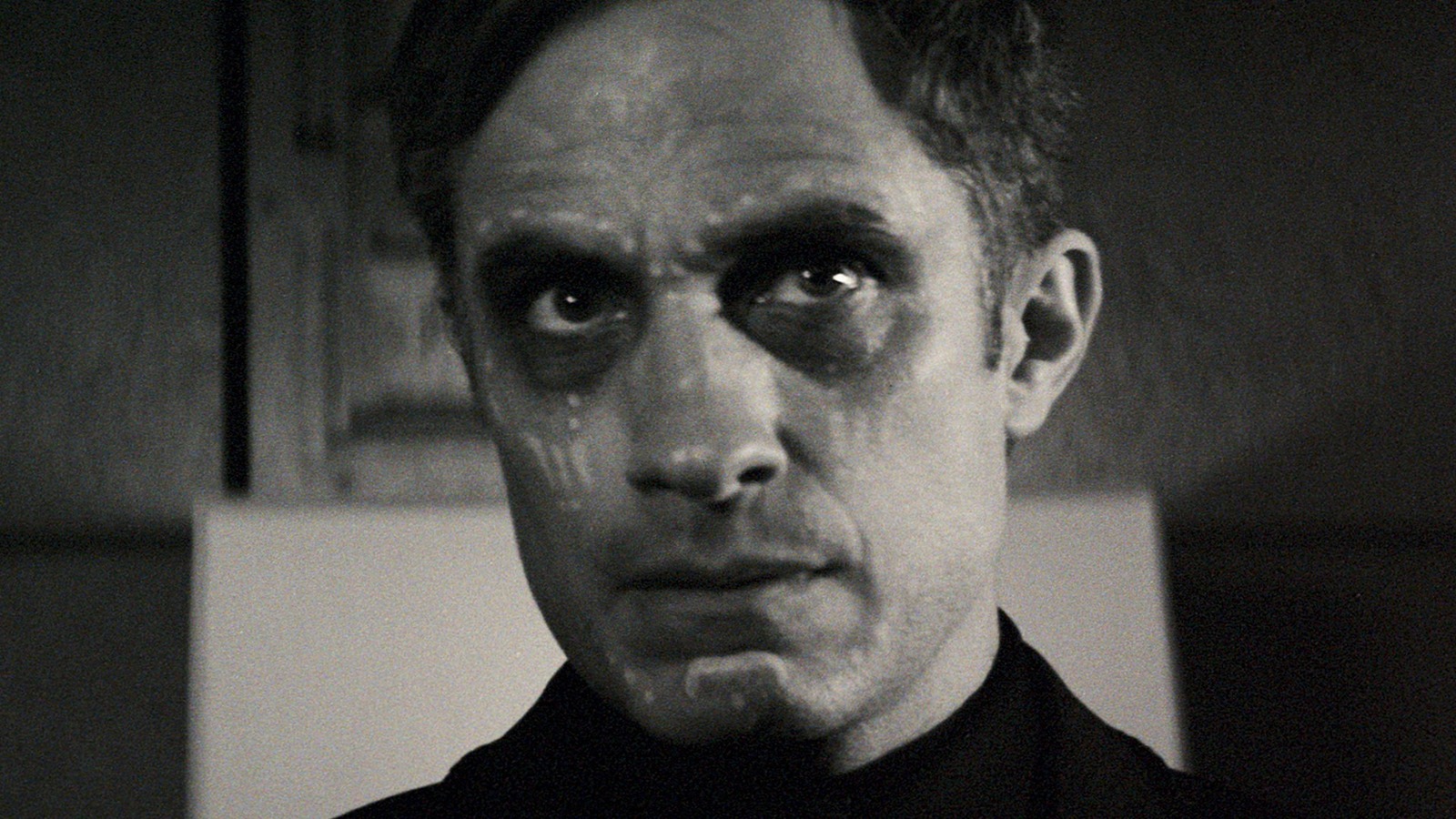 In addition to looking at Billy Wilder's films and different horror films in preparation for "Werewolf by Night," did you also look at the work of the makeup greats like Jack Pierce or Bud Westmore or Milicent Patrick, who designed the Creature from the Black Lagoon?
When I first came into our industry, I mentored under somebody who had been around for a long time and had been working in film since the '60s. Over time, I've navigated myself toward a collision of inspiration. I do love looking at old makeup, old monster makeup, and their techniques. Sometimes, because we've moved so far away — we have ultra-HD and all that stuff to deal with — we've forgotten all of these old-school techniques that actually come in handy, especially when we're doing things practically or on the fly, something that we don't expect to do.
At the same time, looking at makeup from KNB, everybody has something to bring to the table, whether it's old techniques, new, [or] visionary makeups. I appreciate all of them. As a makeup artist, it's important while you're curating yourself as a person and as an artist to take little pieces here and there of all these people who have inspired you along the way.
Plus, we can't discount the contributions of Rick Baker!
Oh, that guy? [laughs]
Apart from your work on this project, do you personally have a favorite black-and-white movie monster? Is there any particular character, Frankenstein's monster, Dracula, the Wolf Man, or the Bride of Frankenstein, who you absolutely love?
I love Dracula. I've seen so many iterations of that character and read books like "The Tomb of Dracula" — I love all of that stuff. I like seeing people's take on Dracula, and I like seeing different makeups of vampires. It's really interesting.
Is your love rooted in Bela Lugosi's Dracula?
Totally, except I love everyone's iteration of Dracula. I'm excited to see some of the new vampire stuff that KNB is doing because they did the work on "Interview with the Vampire," which is going to be coming out. I'm also looking forward to Nic Cage as Dracula [in "Renfield"].