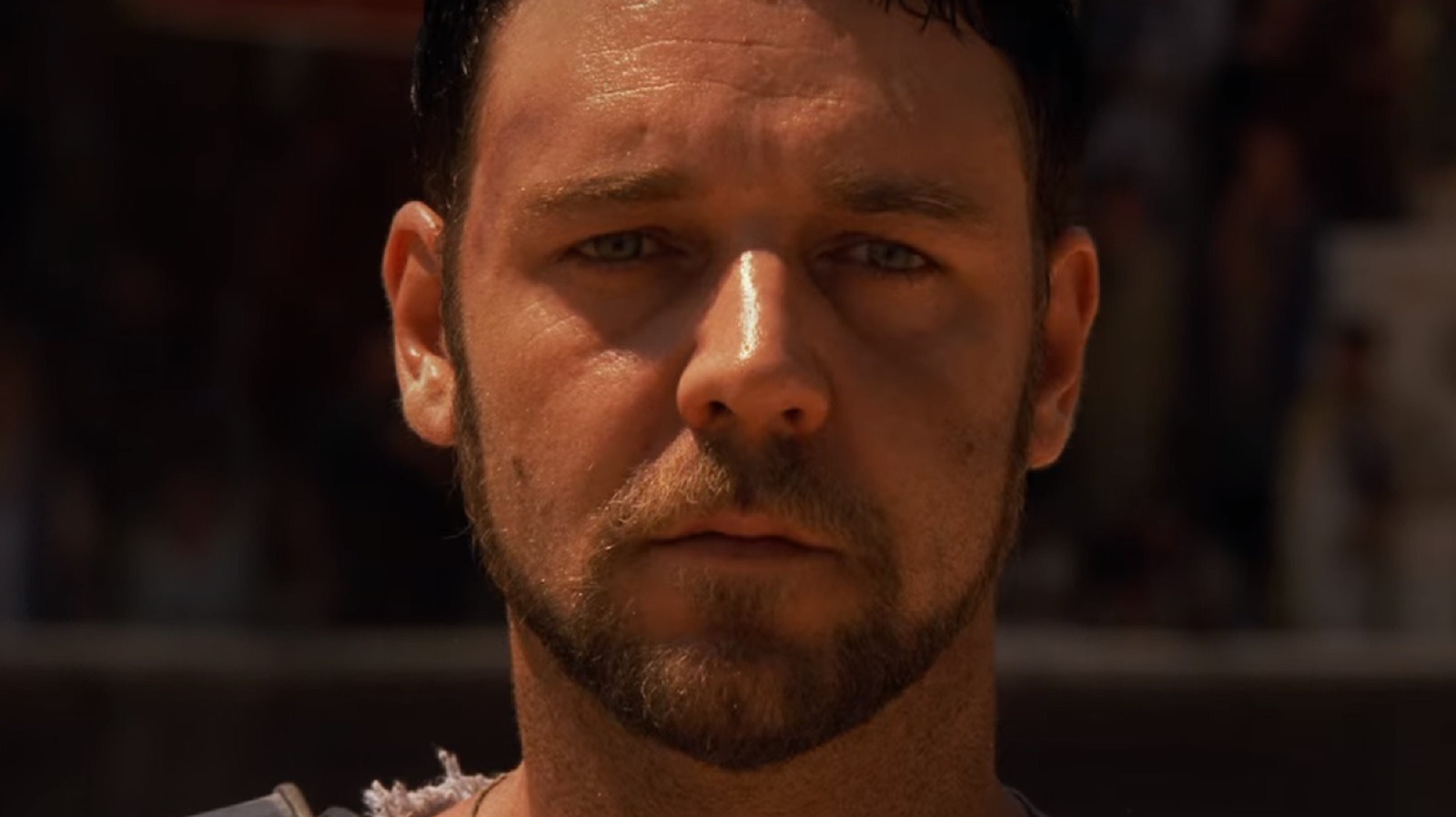 As well as being prodigal talents, the late Oliver Reed and Richard Harris also had a reputation for being committed and uncompromising. With his star on the rise at the time, Russell Crowe also had a similar, no-nonsense, head-down, and charge-on approach to the art of acting and life. Putting all three prickly thespians on the set of an alpha male-type movie such as "Gladiator" was always going to be a combustible situation. Ridley Scott, who was also no stranger to speaking his mind, certainly had his hands full. Recalling his time on the set, Garth Pearce wrote in The Sun that Crowe did a lot of moaning about the script, the weather, and the boredom until Scott finally exploded and snarled, "He thinks he can pull that s**t with me? I'll go back to Hollywood and bury him." Scott would later add, "He had to learn there was only one person in charge — and that was the director." Allegedly, executive producer Branko Lang also described Crowe as "a bit of an a**hole."
Not to be undone by the behavior of the brash newcomer, elder statesman Harris, who plays Emperor Marcus announced on day two of filming, "I've read that I am in a movie, starring Oliver Reed. Can I make one thing clear? I would never be caught dead in a movie starring Oliver Reed. Are we understood?" As for Reed, when not busy playing gladiator trainer Proximo, he was busy drinking his own body weight, arm-wrestling with sailors, and getting banned from hotel bars. Sadly for Reed, the film would mark his last.
If you or anyone you know is struggling with addiction issues, help is available. Visit the Substance Abuse and Mental Health Services Administration website or contact SAMHSA's National Helpline at 1-800-662-HELP (4357).