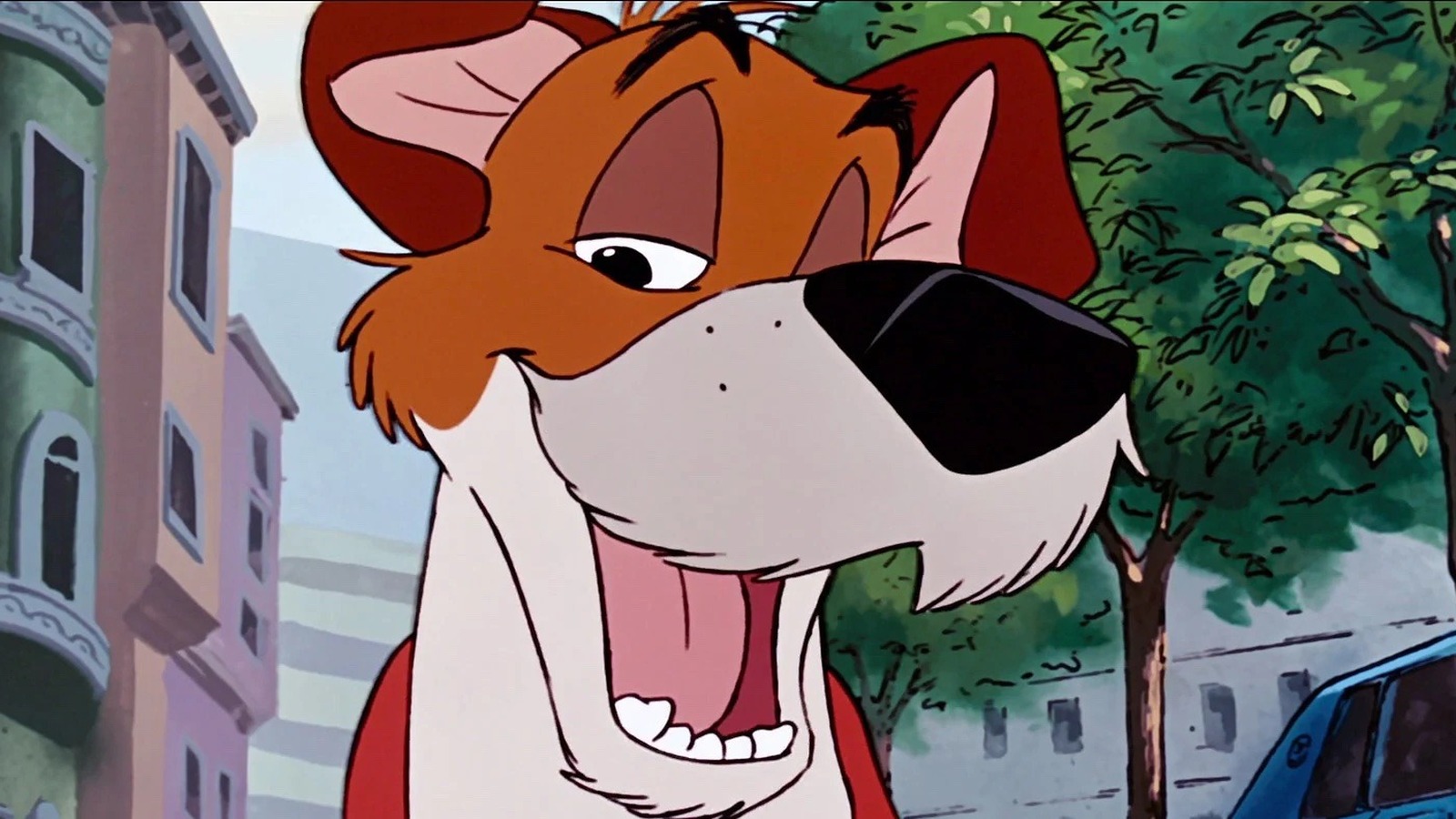 Disney World isn't just a theme park: It's a useful description of the environment most of the studio's movies take place in, a magical dreamland that's difficult to tie to any real time or place, where people may suffer occasionally but at least they and their surroundings stay clean and beautiful. "Oliver and Company" is a rare departure, anchoring the action in a surprisingly realistic time capsule of late-'80s New York City. The movie announces its intentions early, opening with an aerial shot of Manhattan Island.
The rest of the movie focuses on major landmarks that non-local kids probably missed. In the next shot, the "camera" pulls in for a closer look at the city, specifically Times Square, which gets the honor of hosting the title card. A later establishing shot gives us a good look at Central Park.
The opening lyrics to "Why Should I Worry?" are practically a tourist guidebook: "One minute, I'm in Central Park/Then I'm down on Delancey Street/Said, from the Bowery to St. Mark's." The skyline is always hanging around somewhere and, poignantly, puts a special focus on the now-destroyed Twin Towers. The significance of Oliver's new address on 5th Avenue should already be clear before the strays realize their new friend is rich, since the street has become synonymous with luxury homes and boutiques.
And, of course, the climax makes full use of New York's pioneering subway system as Sykes chases the scooter-driving heroes down the stairway, through the white-bricked station, and into the tunnels before fatally emerging onto the Brooklyn Bridge.