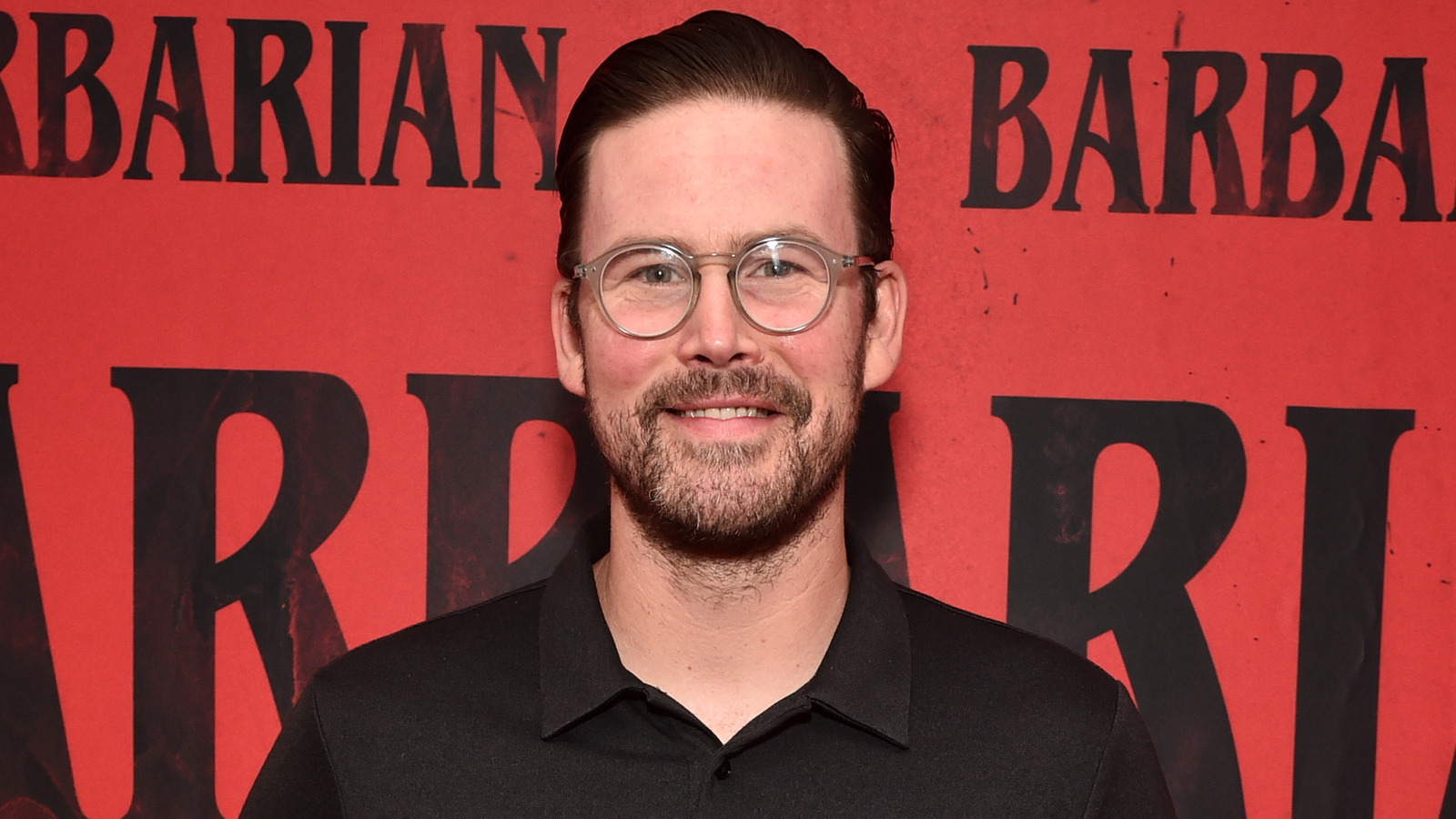 Due to the horrifying nature of "Barbarian," it's surprising to say the least that the early Coen Brother's wacky comedy "Raising Arizona" inspired Cregger's unique camera movement. "Raising Arizona" stars Nicolas Cage and Holly Hunter as a rebellious duo willing to do anything to have a baby of their own, even if that means stealing one. In a list on Letterboxd, the thrilling director reveals the diverse list of films that influenced his enthralling horror debut, including "Psycho," "True Romance," and "Get Out." 
"[Raising Arizona] came out around the same time as Evil Dead 2, and together they inspired a generation to get aggressive with the camera. Well, me anyways. This movie made me dead set on being a filmmaker." The director notes he was also deeply motivated by Sam Raimi's innovative and bloody cinema, especially "Drag Me to Hell" and the aforementioned "Evil Dead 2." These influences are seen and felt in "Barbarian's" unnerving pacing, subjecting the audience to an unbearable level of suspense as Tess explores the winding home. 
"Raising Arizona's" jarring cuts, breakneck camera movements, and fresh quick zooms and dollies are seen in the unflinching and harrowing cellar in "Barbarian." The reaction shots of Skarsgård and Long instill fear into the audience as we imagine far worse than we're able to see. This also creates a deeper relationship between the film and viewer, which is frequently felt in Coen Brother films and which makes "Barbarian" a horrifying standout.