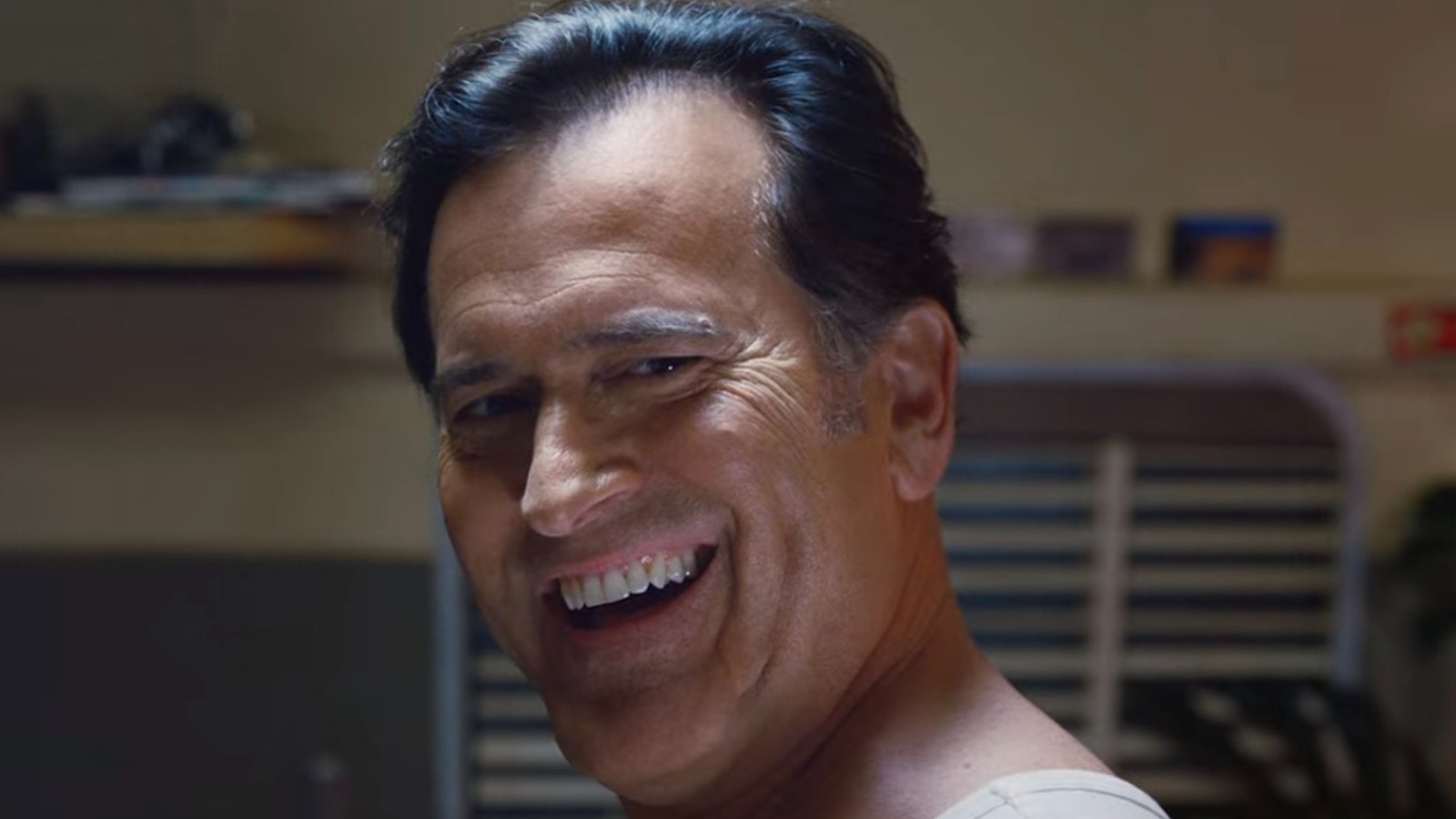 In the sequel film "Evil Dead 2," Ash is once again assaulted by the swirling forces of evil in the remote cabin. With no one left to kill aside from Ash, the deadites decide to play games with the hero and taunt him a little. The results are spectacular. After the head of Ash's possessed girlfriend, Linda (Denise Bixler), bites his hand, the appendage begins to sour. Eventually, Ash's hand has a mind of its own. It's hard not to laugh as the possessed hand plays a game of "stop hitting yourself" with Ash. This scene must've been equally as fun for Campbell to enact on camera.
After the hand bests the hero, knocking him unconscious, it attempts to drag him across the floor in order to grab a cleaver. Unexpectedly, Ash plunges a knife into his demonic right hand. While wincing in pain, he still cracks a maniacal smile saying, "That's right, who's laughing now?"
Eventually, Ash resorts to the only option he sees left on the table; separating himself from the abusive appendage … with a chainsaw. After cutting off the hand, he traps it under a metal pale and weighs it down with a stack of books. In yet another humorous plug, the top book is titled "A Farewell to Arms." I don't think the pun is lost on any of us. The hand quickly escapes, however, and skitters into a mouse trap. Ash laughs at the hand's pain, but once it frees itself it flips him the bird. This entire engagement is one spectacle simply too good not to enjoy.