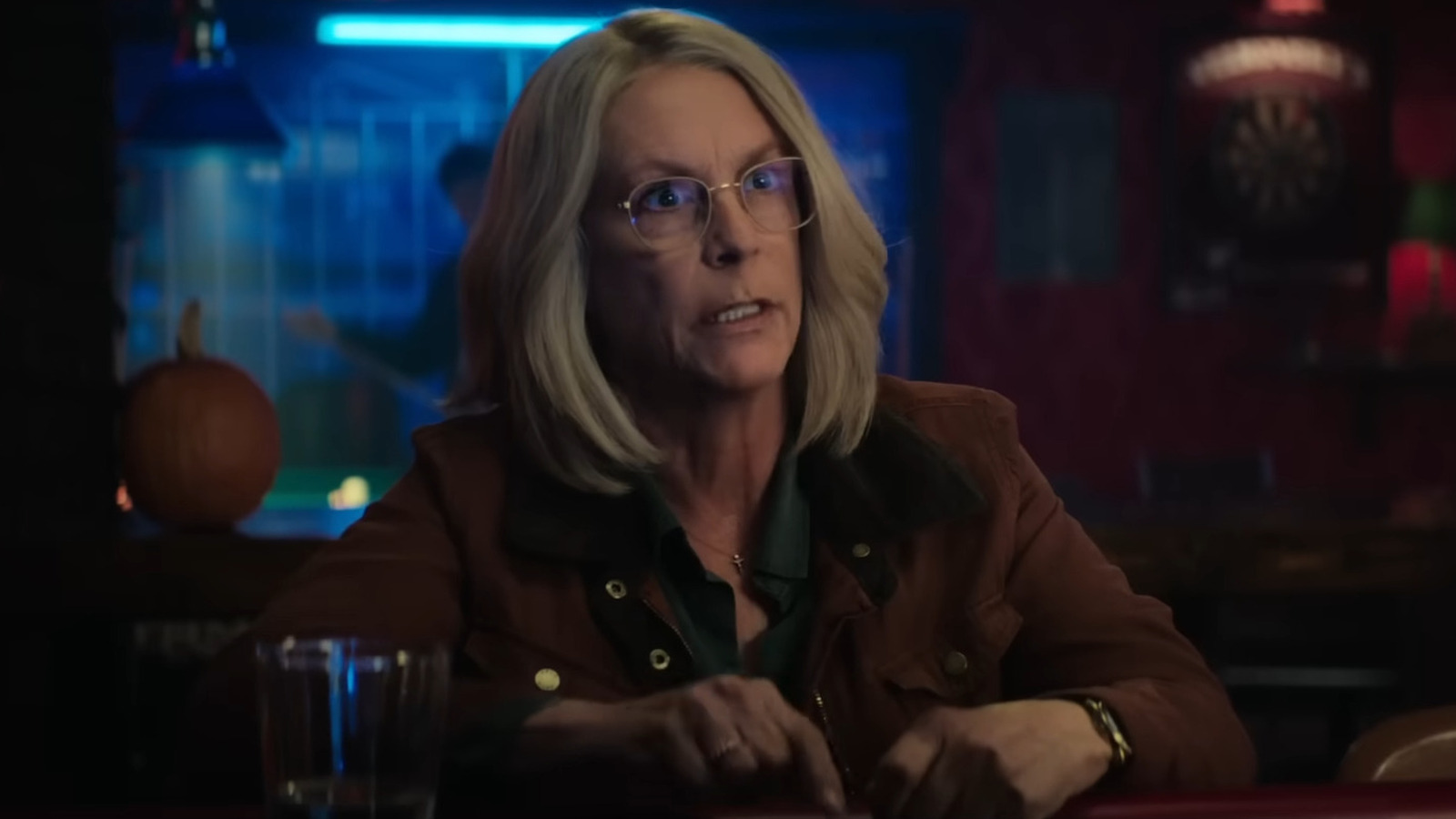 According to a report from Deadline, "Halloween Ends," which was released the same day on Peacock, brought in $41.2 million at the box office when it was projected to take home an estimated $55 million. While this isn't a bad haul compared to past franchise iterations, the opening numbers are less than the two titles that came before it (Box Office Mojo). To be fair, "Halloween Ends" had a budget of $30 million, so its opening isn't a disaster, but there is some evidence that this could have been avoided.
The report from Deadline also states the film was the most watched title on the streamer over a period of two days, indicating a lot of potential ticket buyers stayed at home to watch instead of going to the cinemas. The practice of releasing a title on streaming the same day it's in theaters has drawn considerable backlash from filmmakers, including "Freaky" director Christopher Landon. "Freaky" was released on Peacock and in theaters simultaneously, only to make a dismal $3.6 million on its opening weekend (via Box Office Mojo). After seeing "Halloween Ends" take a similar hit, Landon took to Twitter to plea with studios to stop this practice, posting, "Stop doing this. Please. It doesn't work. Studios: stop gambling with filmmakers and their movies to try and prop up your fledgling streaming services."
Not even the resilient Michael Myers could avoid getting cut down by the unfortunate effects some titles experience when doing the streamer theater combo. There are victims of this formula out there that are hoping this haunting practice does not continue to terrorize any more of their releases.