New Delhi: Harry Potter was just another 10-year-old, living with his uncle and aunt until it was time for his eleventh birthday. It was midnight, and outside it was raining torrentially. The clock struck 12 and young Harry wished himself a happy birthday. He was just about to sleep when all of a sudden there was a loud bang at the door and a giant-like figure with bushy hair and a beard entered the house. Little did Harry know that his life was about to change forever from that very moment onwards. 
The giant was none other than Rubeus Hagrid, who had come to give Harry the most awaited letter for any young wizard and a dream for all Potterheads around. It all started with a "Yer a wizard Harry." and Harry Potter was introduced to what seemed like another universe altogether.
Interestingly, Hagrid is the one who had come to drop him at his aunt's place after his parents were killed by the greatest dark wizard of all time- Lord Voldemort. So, when the seven Potters were about to leave for 'The Burrow' in the last part of the series, it was Hagrid who had been given the task of moving the 'real Harry' to 'The Burrow'.
Harry had found a friend and a confidante in Hagrid. From shopping for all the essentials that he needed at Hogwarts at Diagon Alley to learning what actually happened to his parents, Harry and Hagrid became friends right from the beginning. Hagrid was like that teacher in whom Harry and his friends- Ron and Hermione found shelter whenever they needed to talk to someone, a teacher who would not scold them but at the same time showed them the light. At times, Hagrid accidentally slipped tidbits of information to them and later regretted it for which he was often found saying, "I Should Not Have Said That."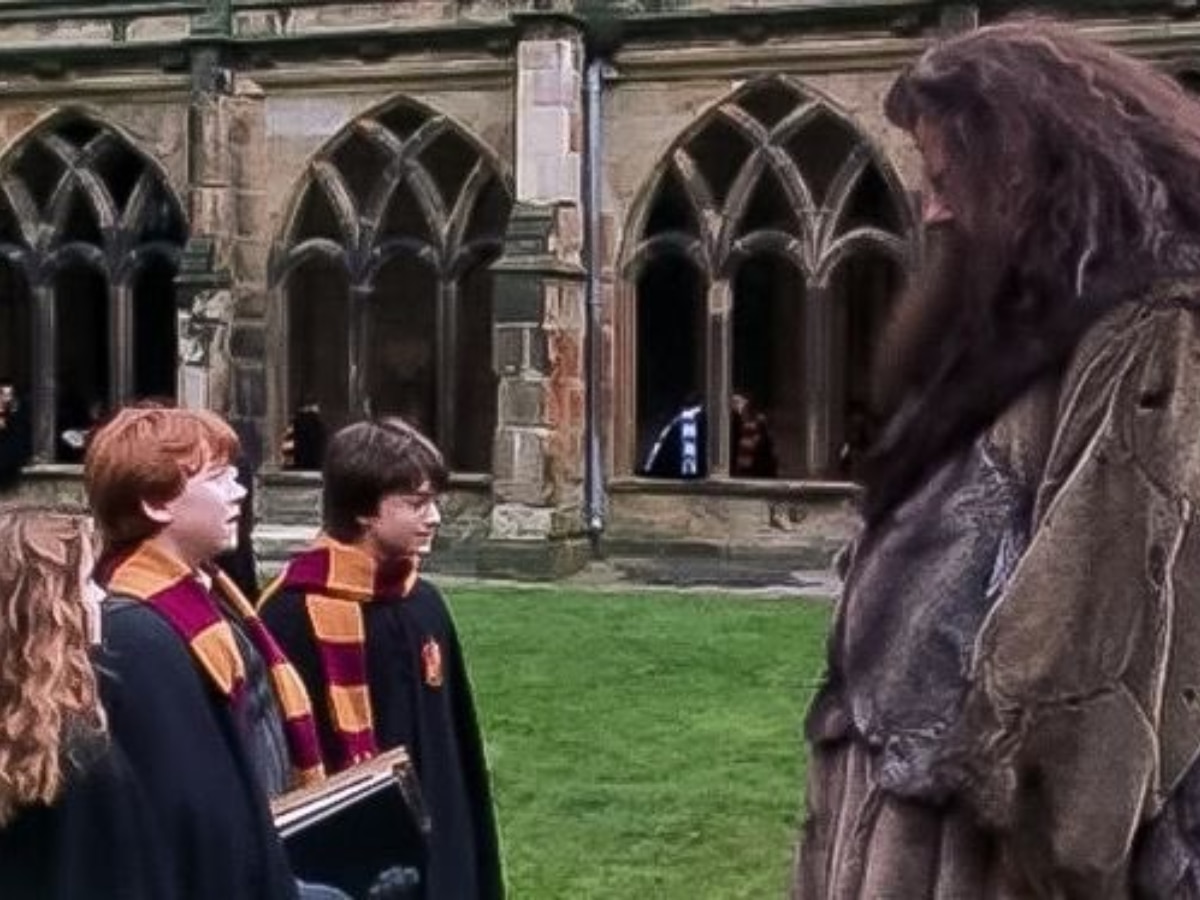 Hagrid was the Hogwarts "Keeper of the Keys" and the school's gamekeeper. He resided in a wooden hut on the school's property. He had been interested in odd creatures and used to pet them- from Norbert (the baby dragon) to Aragog (the giant spider), to Buckbeak (the hippogriff) and in the process, taught us that every creature should be loved and they too deserve care and kindness just like us.
In Rowling's words, Hagrid became Harry's guardian and guide. He would often invite the three of them into his hut for tea and have discussions about things going on at Hogwarts and about Half-Bloods, Pure Bloods and Muggle-Borns. He did not believe in this discrimination and always emphasised upon being a good person at heart.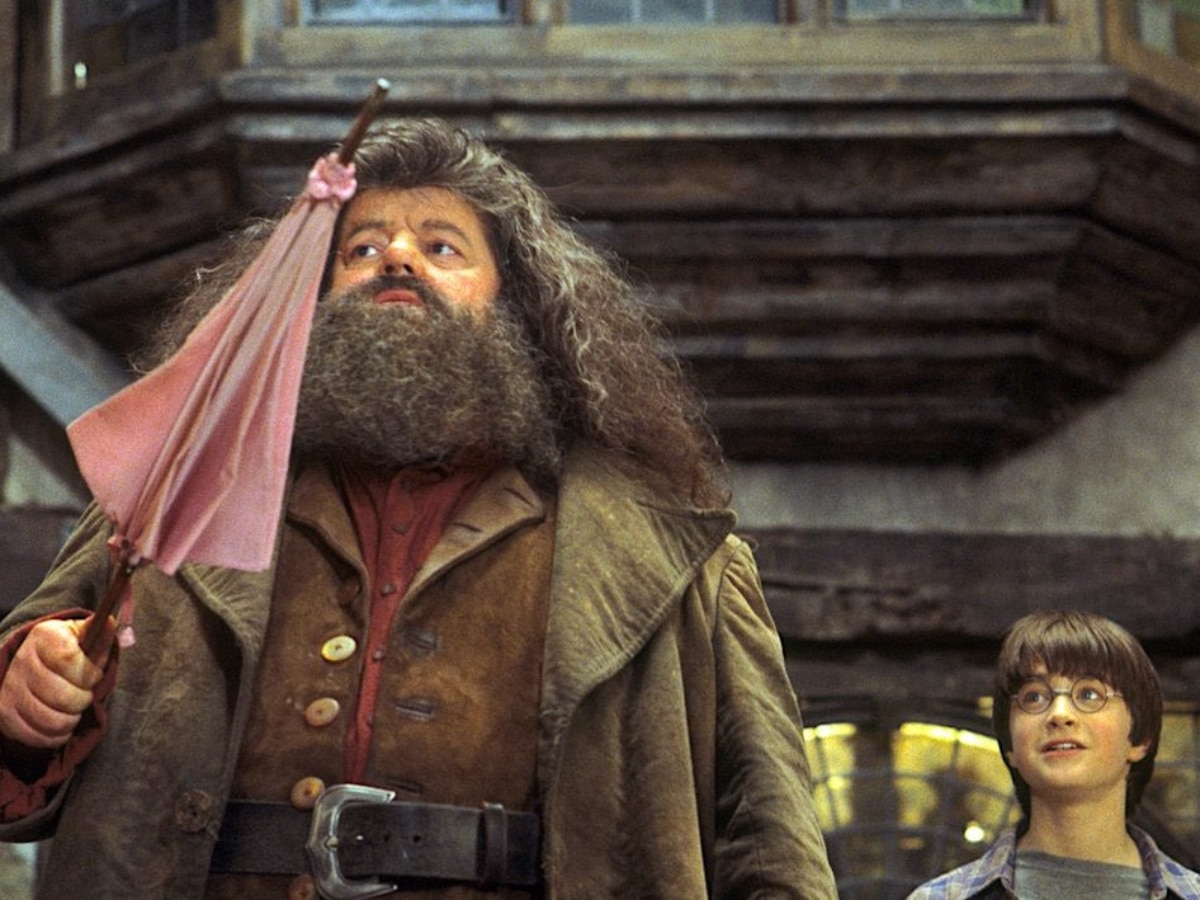 He had also taught them to be proud of who they were for he had once said, "I am what I am, an' I'm not ashamed. 'Never be ashamed,' my ol' dad used ter say, 'there's some who'll hold it against you, but they're not worth botherin' with." 
Robbie Coltrane who had played the role of this iconic character breathed his last yesterday at the age of 72. Robbie Coltrane was integral to the Harry Potter series, therefore the news of his tragic death devastated millions of people. Following his passing, fans have been waving their wands on social media to share his iconic lines and moments from the eight Harry Potter movies.
The magical journey to Hogwarts began with Hagrid and as fans and followers we have smiled, laughed and cried along with the characters. Deceiving the true nature of a giant and instead choosing to be a person with a wonderful heart, Hagrid will continue to live in our hearts forever. With a flying motorbike and an umbrella as a wand, our Care of Magical Creatures teacher will always be ready with some tea and cakes to welcome students into his hut.
After all, "There's No Hogwarts Without You Hagrid"