The H1 recorded music revenue numbers are in for France, the world's fifth-largest music market.
According to a new set of data published by the country's industry body SNEP,  France generated recorded music revenues of €364 million in the first half of 2022, with the market growing 8.2% YoY.
In monetary terms, France's 8.2% recorded music revenue growth represents a €27 million increase versus H1 2021.
According to SNEP's H1 report, published on September 27,  recorded music industry revenues in France reached €337 million back in the first half of 2021.
That H1 2021 revenue haul was up 20.7% YoY, which, in monetary terms, was up by €57 million.
In other words, the size of YoY growth seen in France in H1 2022 was less than half the size of the YoY growth seen in the country's recorded music market in H1 2021 (see below).
---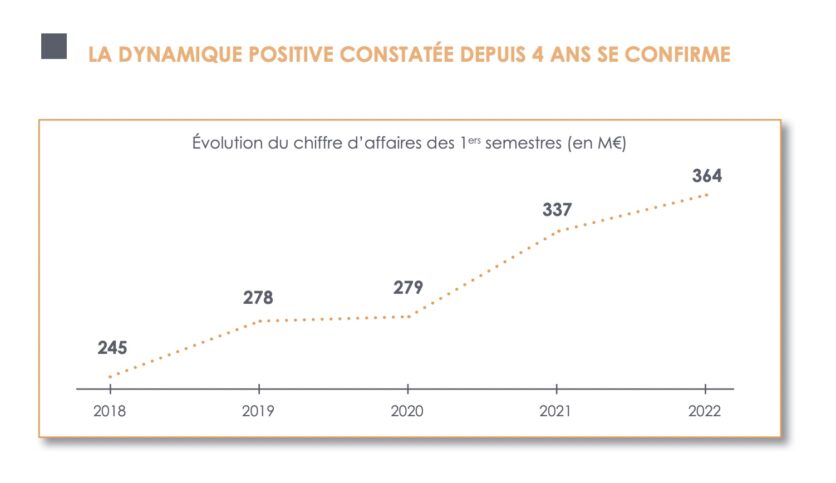 ---
Taking a deeper look at France's H1 recorded music revenue data reveals that streaming was the biggest growth driver in the first half of the year, accounting for 76% (€282m) of total revenues in the market.
Overall revenues from streaming (including premium, ad-supported and video streams) grew 14%, or by €36 million YoY in H1 2022, from €246 million in H1 last year.
Revenues from premium, subscription-based streams grew 12.8% YoY to €211.5 million, and accounted for 58% of total revenues, versus 56% in the first half of 2021.
Ad-supported streams, meanwhile generated revenues of €28.1 million in H1 2022, up 10%, or €2.7 million versus H1 2021.
---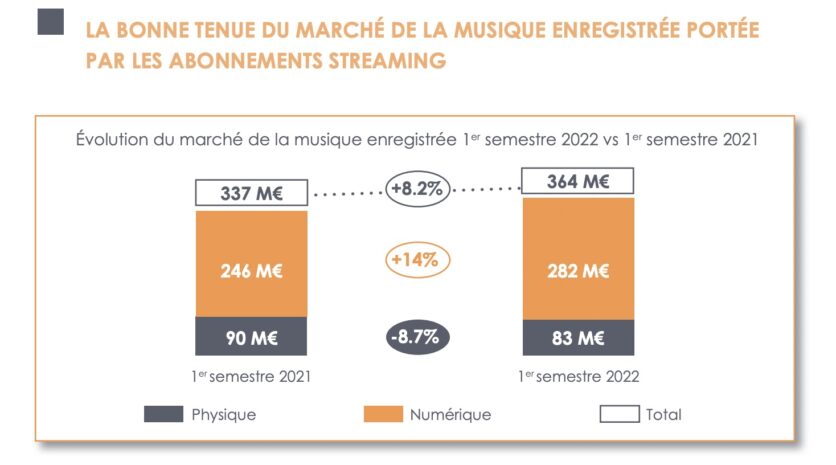 ---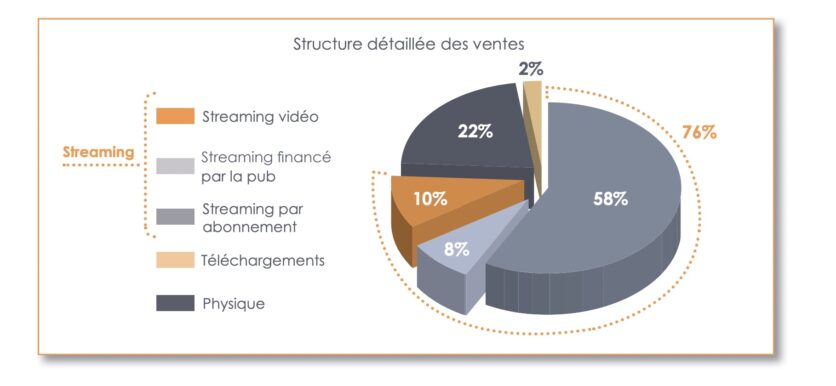 ---
Elsewhere in the market, SNEP notes in its report that it saw a significant increase in revenues from video streaming, which grew 37.6% YoY.
Revenues from video streaming accounted for 10% of overall revenues in the market for the first time.
---
Physical revenues in France, meanwhile, which command a 22% share of the recorded music market, declined 8.7%, from €90.4 million in H1 2021, to €82.5 million in H1 this year.
In spite of this drop in physical music revenue, SNEP reports that vinyl sales grew 15% YoY.
---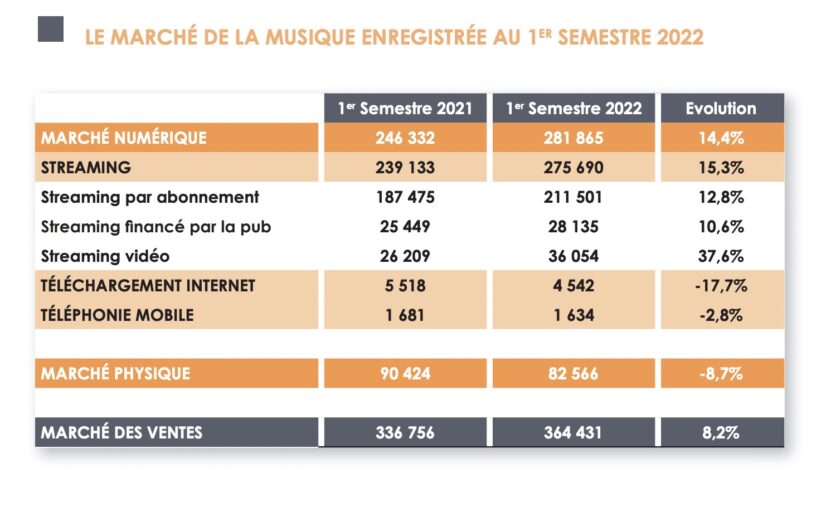 ---
France's H1 results follow a year (2021) in which the world's fifth-largest music market saw its recorded music top $1 billion (€861 million), representing 14.3% YoY growth and marking the fifth consecutive annual increase for the market.
France's double-digit growth in 2021 eclipsed the 0.1% increase seen by the market in 2020 (the pandemic year), when the market generated €781 million ($891m).Music Business Worldwide